IFS Training: Richard Schwartz's Internal Family Systems Institute provides training in IFS to practitioners through intensive programs called Level One, Level Two and Level Three. At any point a year or after taking a Level One training a practitioner can apply to become a Certified IFS Therapist with IFS-I by completing further learning, supervision and by having had their work reviewed and accepted by an approved IFS-I certifier. Derek Scott also provides training in IFS and anyone that has completed his Skills and Competencies Course is considered IFS Informed.
IFIO Training: Intimacy from The Inside Out (IFIO) is a form of couples therapy with its roots in IFS. Toni Herbine-Blank and the IFS-I provide a special Level Two (IFIO) that teaches this couples protocol. In addition Toni provides Advanced IFIO trainings.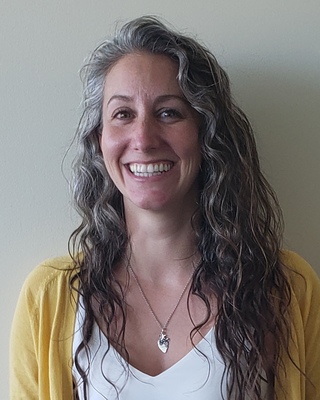 Description
I see you as the expert of your own experiences. I begin with meeting you where you are and work collaboratively with you to establish a strong therapeutic relationship. Foundational safety and trust is central to your healing process. My role is to bear witness, encourage you to look inward for insight and to explore patterns in your life. Together we can build internal resiliency for greater depth and richness.
I am a Registered Social worker and Psychotherapist with 7 years of counselling experience, specializing in trauma therapy. I have expertise in working with adults experiencing mental health concerns (e.g. anxiety, depression), the impacts of trauma, interpersonal conflict, low self-esteem, substance use difficulties, and grief & loss.
I work relationally, integrating elements of Emotion-Focused Therapy, Internal Family Systems Therapy, body-based therapies, EMDR, and mindfulness to help guide individuals towards solutions that are healing and empowering. I take an approach that is client-centred, strength-based, anti-oppressive and trauma-informed. Take the first big step and reach out today!